Kijk The Tracker online

Kun je de Actie & Thriller film The Tracker, geregisseerd door Giorgio Serafini & met Anna Falchi, Cosimo Fusco, Dolph Lundgren & Marta Gastini streamen op Netflix, Videoland, Prime Video, Pathe Thuis of andere Nederlandse streamingdiensten?

Film streamgids: The Tracker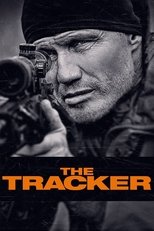 In 2008, tijdens een familievakantie in het zuiden van Italië worden de vrouw en dochter van Loke Hakansson ontvoerd. Na een mislukte ruilpoging zijn zowel vrouw als dochter gedood. Tien jaar later wordt Hakansson gecontacteerd door een lokale rechercheur die de zaak opnieuw heeft geopend en nieuwe informatie heeft. Met tegenzin reist Hakansson terug naar Italië om de rechercheur te ontmoeten. Wanneer hij aankomt ontdekt hij dat de rechercheur "zelfmoord" heeft gepleegd.
Alle beschikbare streamingdiensten in Nederland
Geen beschikbare streaming opties
---
De releasedatum is 1-2-2019
Productie informatie
| | |
| --- | --- |
| Regisseur | Giorgio Serafini |
| Cast | Anna Falchi, Cosimo Fusco, Dolph Lundgren & Marta Gastini |
| Genre | Actie & Thriller |
| Releasedatum | 2019-02-01 |
| Onderwerpen | Amerikaanse Cannabis & Britse Cannabis |
| Plaats | London |
| Filmlocatie | London |
| Schrijver | Giorgio Serafini (screenplay), Giorgio Serafini (story), Rab Berry (screenplay), Scott Mallace (screenplay) & Scott Mallace (story) |
| Lengte | 87 min |
Andere films vergelijkbaar met The Tracker beschikbaar om te streamen in HD
Gerelateerde films
Streamingkosten & NL Ondertiteling
Helaas momenteel nog niet te streamen in Nederland, we houden je op de hoogte


Diensten als Netflix & Videoland komen bijna altijd met Nederlandse ondertiteling (zo zet je de ondertiteling aan!). Al in het bezit deze film maar je hebt geen ondertiteling? Vind Nederlandse ondertiteling voor The Tracker hier!