Kijk The Host online

Kun je de Misdaad, Mysterie & Thriller film The Host, geregisseerd door Andy Newbery & met Dougie Poynter, Maryam Hassouni, Mike Beckingham & Nigel Barber streamen op Netflix, Videoland, Prime Video, Pathe Thuis of andere Nederlandse streamingdiensten?

Film streamgids: The Host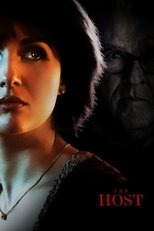 Er doet zich een kans voor voor Robert Atkinson, een Londense bankier die het geld van zijn bank riskeert om het alledaagse achter zich te laten en een nieuw leven te beginnen. Om hiervan te profiteren, meldt hij zich onbewust aan bij een Chinees kartel om een koffertje naar Amsterdam te vervoeren. Maar alles is niet wat het lijkt in een stad die wordt gesluierd door duistere geheimen. Gevoed door machtsspelers, drugs, verleiding en geweld, wacht Robert op zijn beurt in een dodelijk spel van...
Alle beschikbare streamingdiensten in Nederland




---
De releasedatum is 17-1-2020
Productie informatie
| | |
| --- | --- |
| Regisseur | Andy Newbery |
| Cast | Dougie Poynter, Maryam Hassouni, Mike Beckingham & Nigel Barber |
| Genre | Misdaad, Mysterie & Thriller |
| Releasedatum | 2020-01-17 |
| Onderwerpen | Sociale Media |
| Schrijver | Brendan Bishop (screenplay by), Finola Geraghty (screenplay by), Laurence Lamers (based on a story by), Laurence Lamers (screenplay by) & Zachary Weckstein (adapted by) |
| Lengte | 102 min |
Andere films vergelijkbaar met The Host beschikbaar om te streamen in HD
Gerelateerde films
Streamingkosten & NL Ondertiteling
Streaming Aanbieder
Prijs
Pathé Thuis
Huur
Rakuten TV
Huur
Google Play
Huur
iTunes
Huur
Diensten als Netflix & Videoland komen bijna altijd met Nederlandse ondertiteling (zo zet je de ondertiteling aan!). Al in het bezit deze film maar je hebt geen ondertiteling? Vind Nederlandse ondertiteling voor The Host hier!